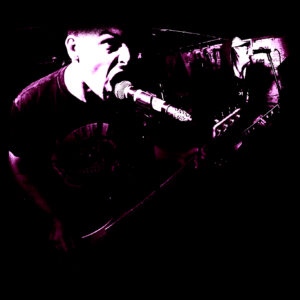 Not A Part Of It is a Punk Rock band from Portland, Oregon dedicated to creating original politically conscious Rock 'n Roll. This trio has created a sound all their own complete with a live performance so full of raw energy that the passion and conviction of the songs, along with the band, is at once clear upon the first note played.
Not A Part Of It consists of songwriter/vocalist/guitar player Jason Burton, bass player/vocalist Daylon Liles, and many, many drummers. All the musicians are accomplished in their own right, having been past members of local and national bands such as New York Hardcore band Murphy's Law. The trio came together in February 2014, as the result of an unexpected line-up change and an already booked west coast tour. After two weeks of intense practice the tour commenced as scheduled Not A Part Of It been performing and writing together ever since.
To date, the band has completed six U.S. tours, sharing stages with bands such as U.K. Subs, Angry Samoans, Dr. Know, Dwarves, D.O.A., Leftover Crack, MDC, Conflict, D.R.I., Oi Polloi and more, recorded two full length albums: "Don't Let the Bastards Down" (2015) and "The Nine Lives Of The Night Life (2017), and have also recently released a 4-way split 7" with D.O.A., Dwarves, and Potbelly, All on the band's Act Out! Records label. While busy recording a third full length, the band is embarking on a U.S. tour to promote their newest release, a three song 7″ entitled "Defiant Indifference" available in June of 2018 on Washington's N7E Records.